Documents
Biography
In 2005, Matthieu Quelen and Xavier Margogne discover a group called Samarabalouf. The two self-taught Laval friends set out to resume them. Motivated by the desire to compose and perform on stage, they propose a saxophonist and a double bass player to join the training and create Les Fils Canouche a few weeks later.
The repertoire is expanding rapidly, the gipsy swing and the music of the East are an inspiration for both composers. With the success growing rapidly, they are noticed at prestigious festivals like Jazz in Vienna, Au foin de la rue, Les Rendez-vous de l'Erdre, Summer in Bourges, the missing Chain b> Sound programmed in 1 era part of Thomas Dutronc b>. In 2008, the 4 boys get to professionalization and welcome Benoit Piquet to the double bass.
The band recorded 3 albums in 2007, 2009, 2011 and is preparing their 4 th opus for 2017. Several musicians will evolve in the formation with Xavier as pillar and founding member. Samuel Thézé on bass clarinet, Maxime Perrin on accordion, Stéphane Cozic on double bass and Xavier Margogne on the guitar. The group is currently touring all over France and Europe and presents its new show highlighted.
Télécharger la biographie
Musiciens
Samuel Thézé : Clarinets
Xavier Margogne : Guitar
Maxime Perrin : Accordion
Stéphane Cozic : Double Bass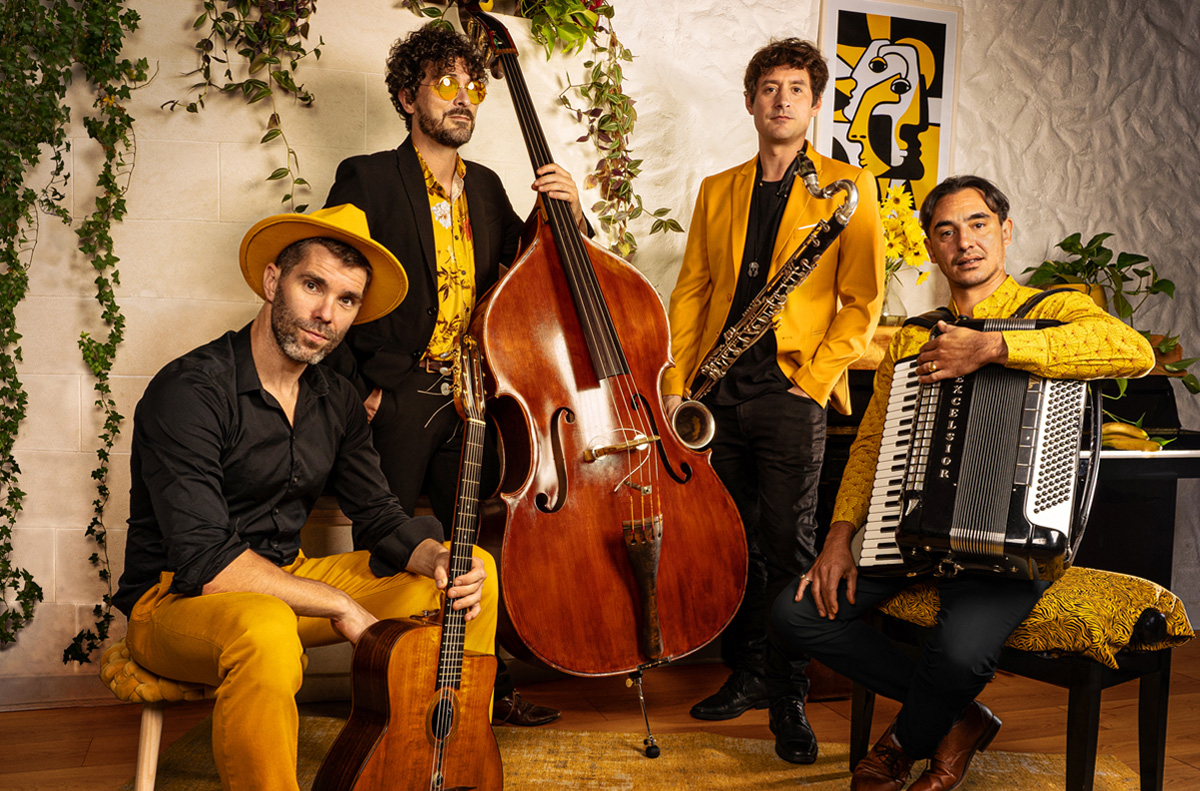 Download press photo